How essential oils help a busy Londoner de-stress.
Welcome to The Download, where we're discussing how modern women tackle stress and unwind with aromatherapy. This week we're chatting with Amy, a busy HR manager who's created an effective de-stressing night-time routine so she can give her all during the day.
Name: Amy

Age: 30
Work: HR manager for a Shoreditch startup
Home: Lives in Hackney with her husband
Coéo style: Work hard, rest hard
Favourite blend: Calm

7.15am - I like to wake up early enough to squeeze in a quick workout a few days a week. It sets me up for the day and I love not having to think about it when I get home. Breakfast is normally muesli or porridge (depending on how cold it is outside) to give me fuel for a short run, and when I get in the shower, I always try to choose scented gels and oils that make me feel a little more awake.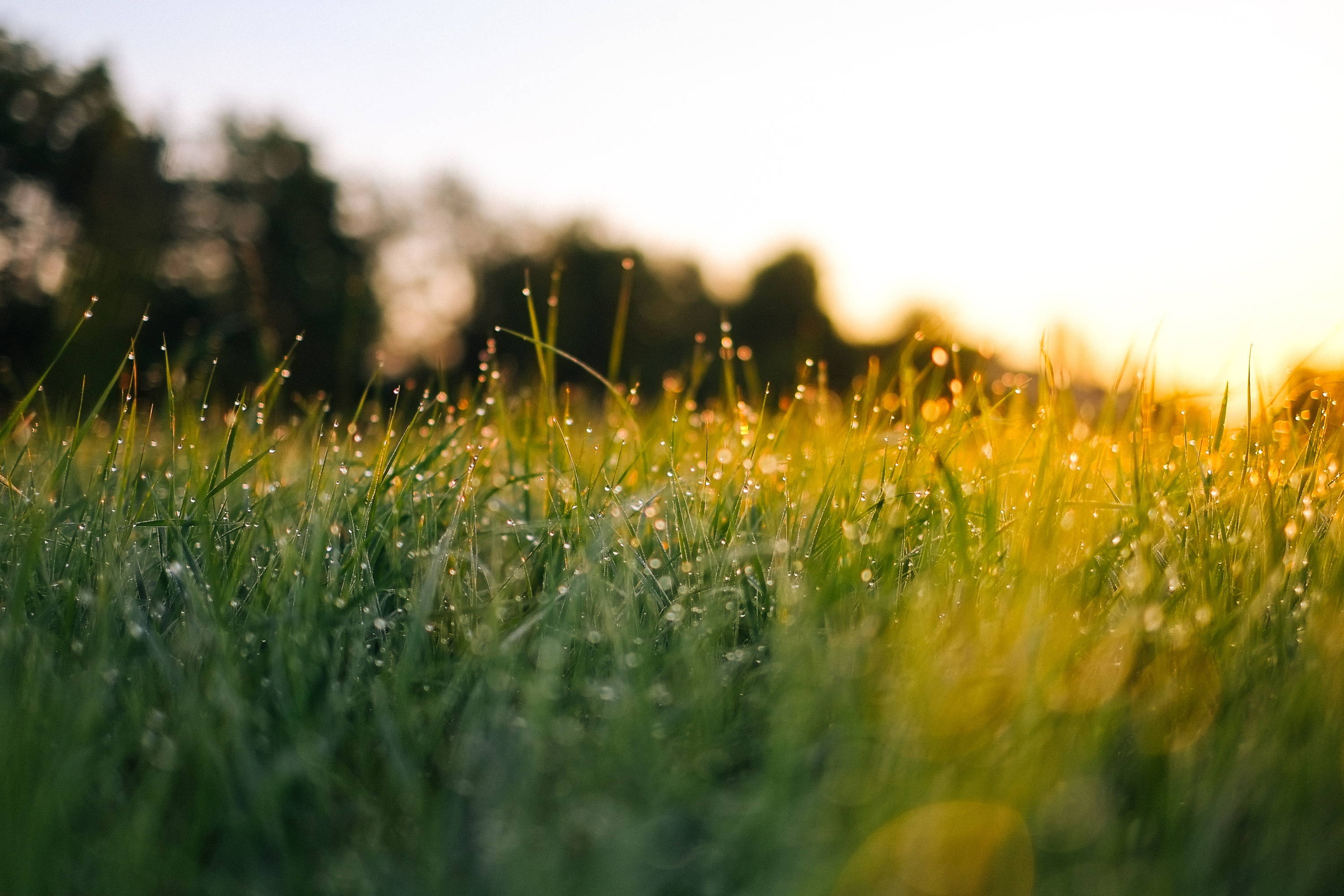 9am - Morning meetings usually kick the day off and it's all go from here. From peer reviews to leadership meetings, I get to talk to everyone in the company on any given day and have to constantly switch from big picture thinking to fighting HR fires at a moment's notice.
12.30pm - Normally I'll only manage to find 10 minutes in between meetings to rush out and grab lunch. I always try to get something interesting though like a poke bowl or some sushi to keep me going through the afternoon. Speedy lunch complete, it's straight back into hiring budgets, reviewing our company's benefits package and HR strategy.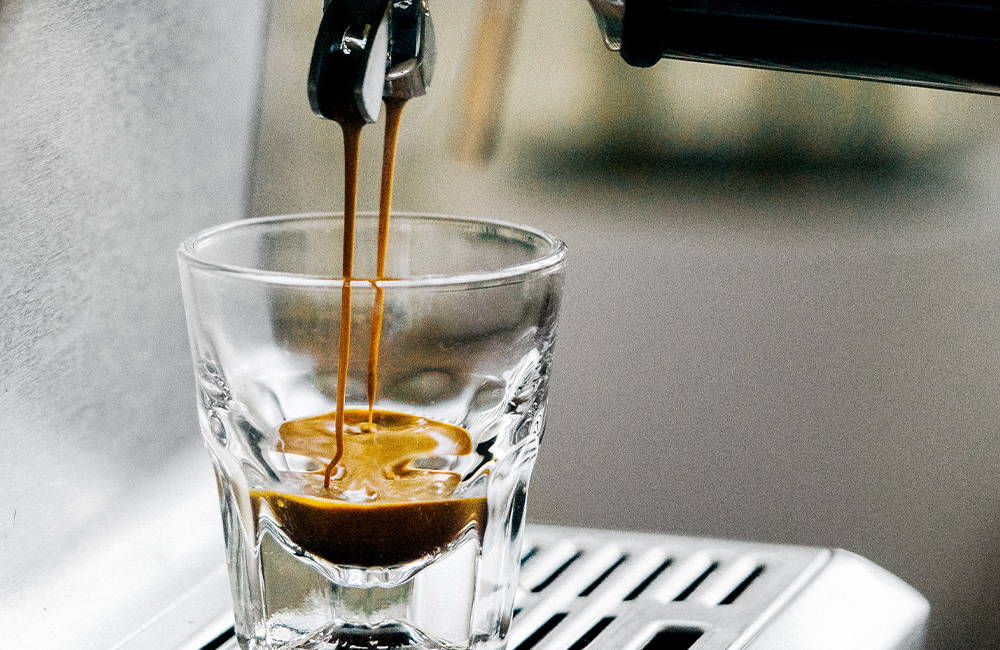 "I try to stretch my legs at least once a day, and grabbing an Americano is a daily ritual I always try to squeeze in."

3pm - If I can make it outside, my 3pm coffee is a welcome breather. Being in meeting rooms all day can leave you with a little cabin fever, so stepping outside is a great change of scenery.

6.30pm - After a full afternoon of meetings, I try to leave on time whenever I can and hop on the bus home. Sitting in rush hour traffic is not my favourite so if I can get a seat, my kindle helps the journey go by a little easier.
7.30pm - Home at last! I love to cook a few times a week as it helps me unwind and switch my brain off from work. My husband gets home before me so is usually able to pick up the groceries before I get back. Having a glass of wine and turning on some music with something tasty bubbling in the background is probably my favourite part of the day.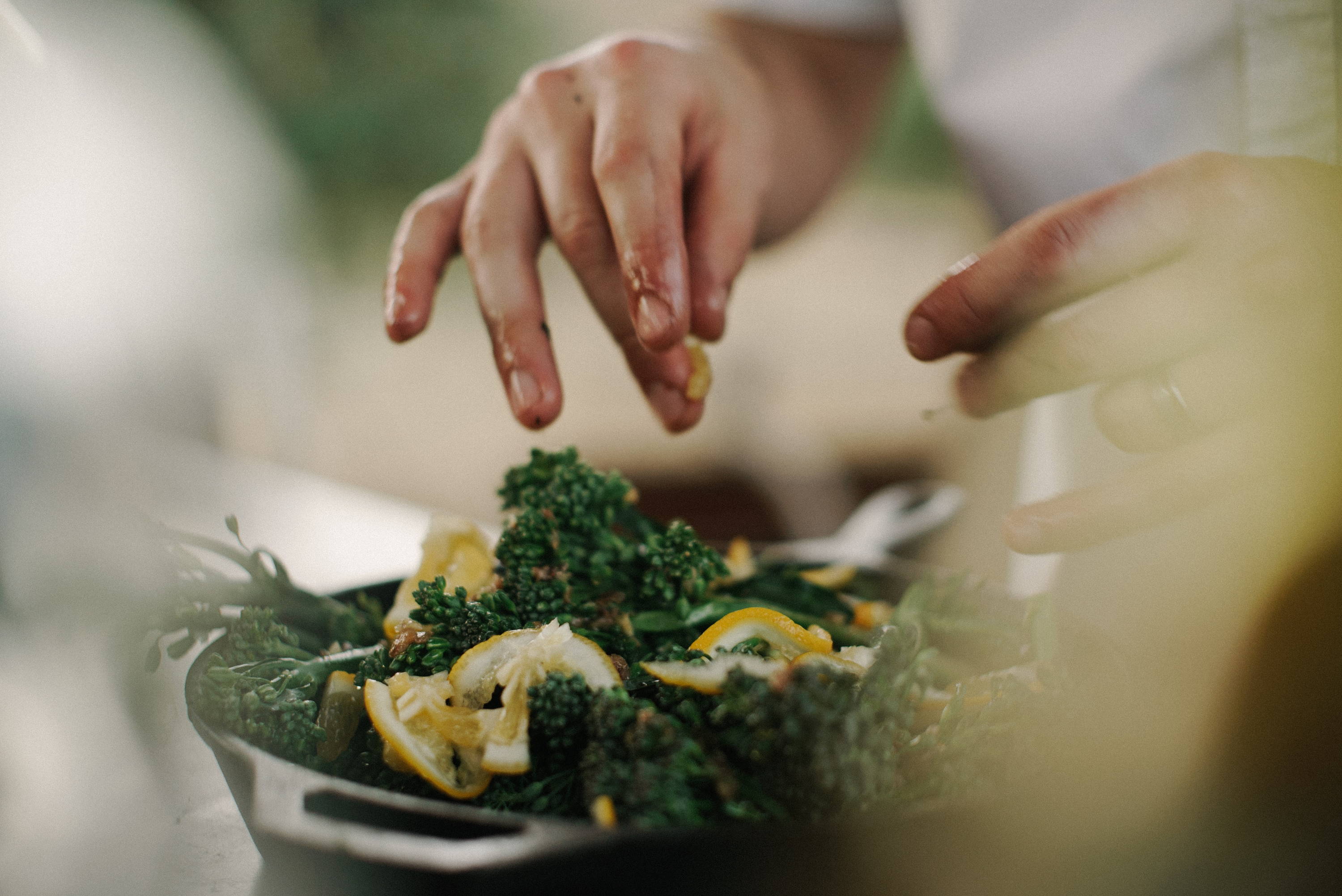 9pm - We always have a series on the go on Netflix but try to keep the binge-watching to a minimum during the week. At the moment we're obsessed with Cheer for a feel-good lift. I try not to look at my phone after 9pm to make sure I switch off - there's nothing worse than checking your email before bed to find something that's going to stress you out until morning!
10pm - Getting into bed by 10pm is the norm. Our ritual is to turn on our Coéo diffuser with a few drops of the Calm blend to get the room cosy. I find the mix of lavender and benzoin (which I'd never heard of before but now am obsessed with), to be really relaxing. Sometimes I'm out in 5 minutes!

"It's nice to have a scent to focus my mind on instead of listening to the swirling thoughts about what I have to do tomorrow. I definitely find that it helps me to relax."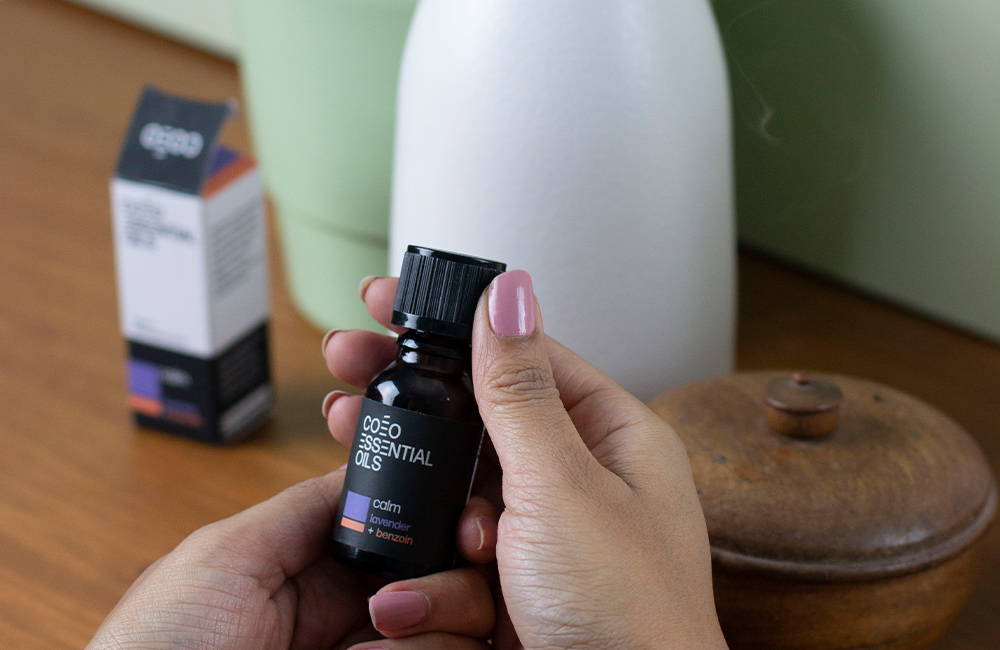 Before we had the diffuser, we used to light a candle every night but it wasn't sustainable and the diffuser light settings give a cosier glow without the negative environmental impact. I'm so glad we've switched as our tealight consumption was a little embarrassing.

We'll either listen to some chilled out music and chat or just let the diffuser run on its own - although we have to take it in turns to turn everything off before we go to sleep! I need to get a good amount of sleep to make it through my busy days so our unwinding ritual in the evenings is non-negotiable. I honestly don't think I'd sleep as well if we didn't do it!

Ready to start feeling good about feeling good?